What lubricant to use with a big dildo ?
Lovers of big sex toys like Hankey's Toys Big Realistic Dildos know this. Using such massive accessories requires suitable sexual lubricants. Lubes that have significant gliding power. Hankey's Shop recommends gels that will work perfectly with your silicone dildo.
Gel based on water or silicone, the choice is vast.
Lubrication products for sex toys are numerous. It is sometimes difficult to choose among so many lube. However, this choice must be made according to the "adult toy" you are going to use but also your sensitivity.
So you should know that for games with large silicone dildos, water-based or silicone-based lubricants are highly recommended. On the other hand, you should never use an oil-based lubricant, it may damage your sex toys and cause irritation to your anus.

Swiss Navy Lube, quality and efficiency
Premium water-based or silicone-based lubricating gels !
It is a well-known brand among Gays and Straight people. Indeed, Swiss Navy offers intimate lubrication gels and very high quality sextoys. In addition, their pump bottles are super practical to use.
Thus you will find at Swiss Navy Lube, the transparent, colorless and odorless water-based gel. It offers a high sliding power. The Premium silicone-based gel is the brand's flagship product, it offers the best possible lubrication and will hold up over time during your long anal sex sessions.
Finally, desensitizing products that reduce small irritations during the use of sex toys, anal plugs or dildos. They allow you to have fun for longer, without pain while retaining all your sensations !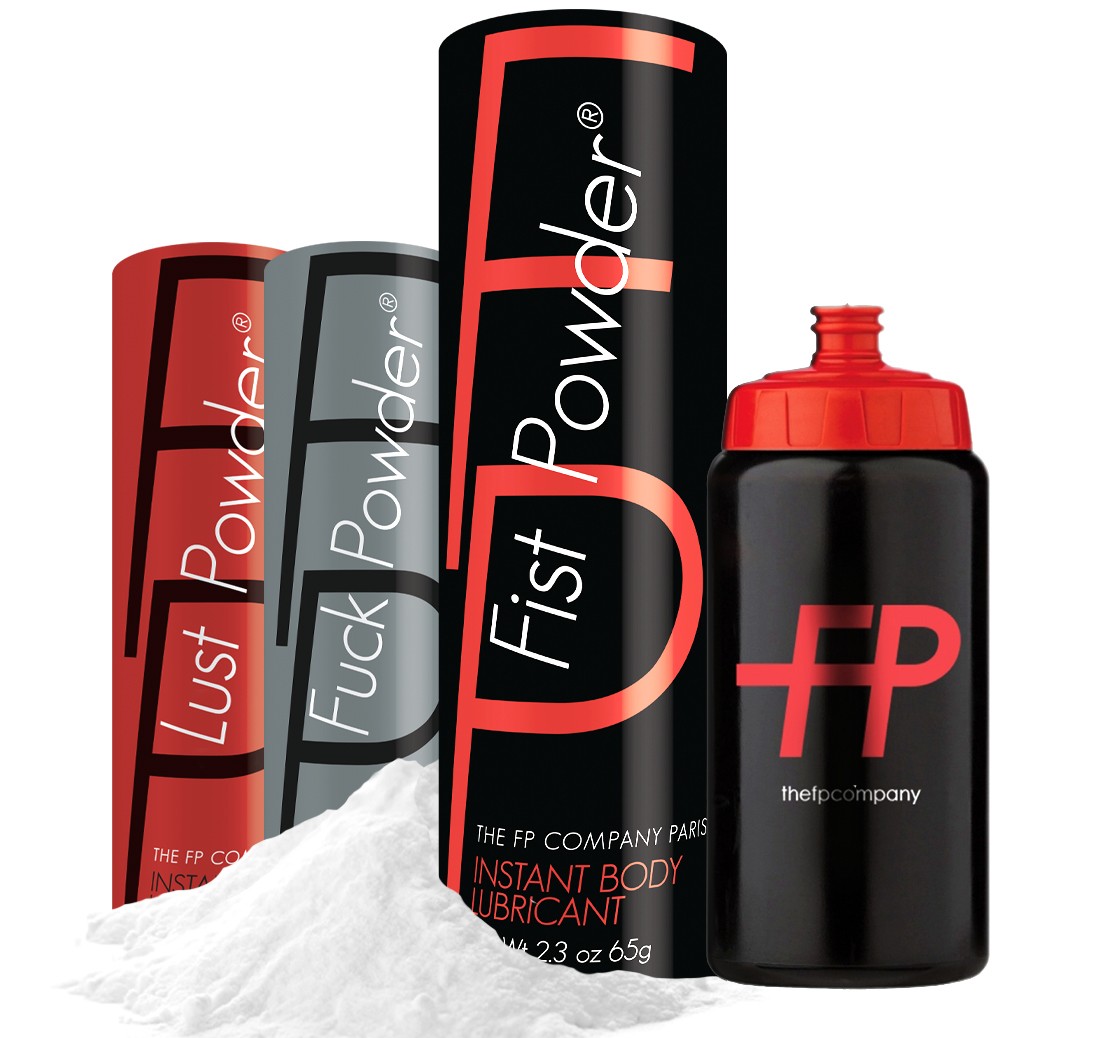 Fistpowder, revolutionary powder lubricant
Super slippery and 100% Safe
This is an important innovation and a totally revolutionary product. Fistpowder is a do-it-yourself powdered hybrid lubricant. Transparent, odorless, does not stick, does not produce fillaments unlike J-Lube. Non-toxic and composed of 95% organic components, it is safe for your body.
We recommend Fistpowder for intensive users. Imagine that you only have 1 bottle of this powdered lubricant, you will be able to make up to 5 liters of gel. And you know, huge, monstrous sex toys like Hankey's Toys require a lot of gel. It is therefore a super lube, safe and above all very economical !
Hankey's Shop selects the best lube
The team at our online store of sex toys and accessories for adults offers you a selection of the best water-based, silicone, hybrid or powder gels. We select high quality products that are perfectly suited to large realistic dildos and silicone anal plugs.